News & Events
Resources are available at the bottom of the page
Pope Francis's Message for Lent 2014
Dear Brothers and Sisters,
As Lent draws near, I would like to offer some helpful thoughts on our path of conversion as individuals and as a community. These insights are inspired by the words of Saint Paul: "For you know the grace of our Lord Jesus Christ, that though he was rich, yet for your sake he became poor, so that by his poverty you might become rich" (2 Cor 8:9). The Apostle was writing to the Christians of Corinth to encourage them to be generous in helping the faithful in Jerusalem who were in need. What do these words of Saint Paul mean for us Christians today? What does this invitation to poverty, a life of evangelical poverty, mean to us today?
Read more...
Launch of Justice & Peace Group
"On Thursday February 20th at 12.30pm, World Day of Social Justice.
A new Diocesan Justice and Peace Group will be launched by Bishop Philip Boyce in the Raphoe Diocesan Pastoral Centre in Letterkenny. 
This inter faith group aims to highlight salient issues of justice at a local level and at an international level working with Trocaire. 
All are welcome to attend.
See copy of the Diocesan Press Release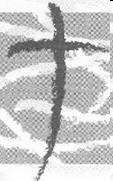 click here for the Irish Catholic Bishops Justice and Peace page
From the Bishops Conference
Council for Emigrants and Council for Immigrants
November Newsletter is availble by clicking here
Raphoe Diocesan Pilgrimage to Fatima will take place from 8th July 2014 for 7 nights.
Click here to see poster and special offer for early bookings.
Our Lady of Fatima, pray for us
<< Start < Prev 1 2 3 4 5

6

7 8 Next > End >>


Page 6 of 8